YOU DESERVE TRANSPARENCY.
WHICH IS EXACTLY WHAT RECOGNITION TECHNOLOGY OFFERS.
Recognition technology helps businesses pay fairer music license fees based on actual music usage. This tech can also help businesses make more money through a patent-pending advertising system.
FEATURES:
Identify all live and recorded music used in your business
Gain the information to potentially renegotiate your performing rights fees, based on actual music usage reports
Utilized music usage reports to help better understand your consumers and leverage unique advertising opportunities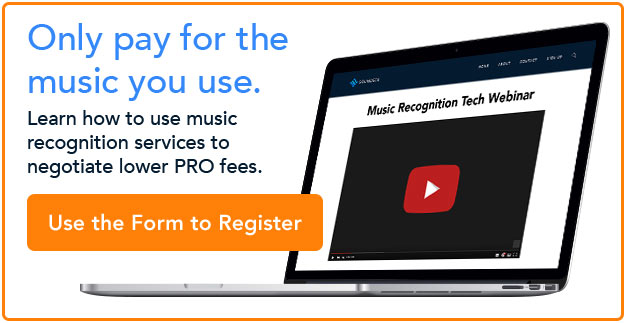 REGISTRATION
Fill out the form below for a free webinar that can help you understand how your business save and make money from recognition technology.