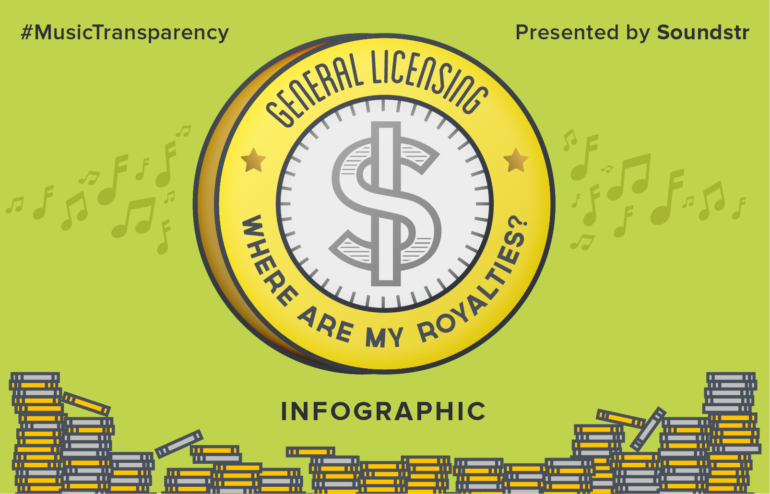 ---
General Licensing: Where Are My Royalties?
General Licensing isn't a sexy topic in the music industry. What is it and why does it generate almost four times more revenue for songwriters than all digital services combined! Why is nobody talking about it and what is being done to modernize this area of the business? For more information, please check out the SXSW 2017 Panel, "General Licensing: Where Are My Royalties?"
SHARING:


CREATORS:

Soundstr uses recognition technology to identify real-world music usage and offers new advertising opportunities for businesses and songwriters. This transparency offers businesses a way to negotiate PRO license fees based on actual music usage, and songwriters a way to earn royalties when their music is used in the real world. Soundstr is a venture-backed startup, founded by songwriters and leverages best-in-class recognition technology by Gracenote (Nielsen). Click here to learn more about Soundstr.
Credits:
• Artwork: Corey Donovan
• Copy: Brian Penick (@BrianPenick) & Eron Bucciarelli-Tieger (@EronBucciarelli)